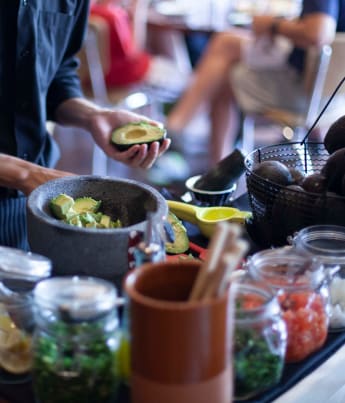 Made-to-Order Tableside Guacamole
Our famously delicious tableside guacamole is crafted to your liking and served in a traditional Mexican Molcajete! Molcajete are made of volcanic rock and have been used by Hispanic culture for thousands of years.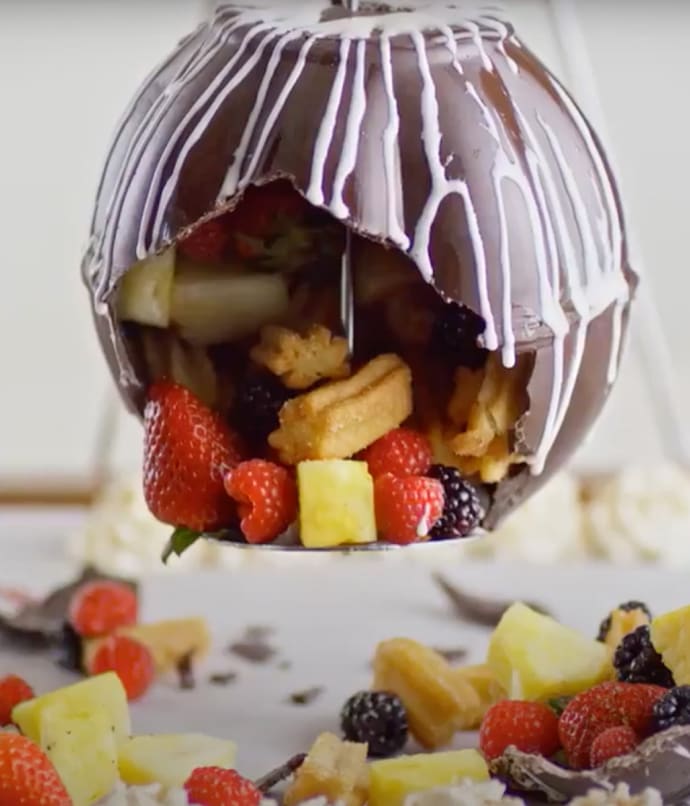 The Original Chocolate Piñata
Celebrate Hispanic Heritage Month with a smash! Inspired by traditional piñatas, our one-of-a-kind smashable dessert is filled with housemade churros and only the freshest fruit. Smash away and honor a tradition that is more than 700 years old!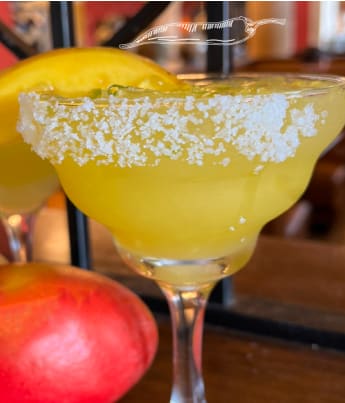 Fresh Margarita of the Month
Did you know that authentic Tequila is only produced inside the Mexican state of Jalisco, and only in a few other municipalities? Our margaritas are always crafted with 100% agave Lunazul Tequila, St. Germain, and the freshest fruit. This month's feature: Mango Jalapeño
Our Hispanic American Familia
From the kitchen to the front door, we appreciate everything that our Hispanic American team members do to make you, our valued guests, feel welcome here.
Hispanic Culture Throughout Our Restaurants
The items below offer a small glimpse into Hispanic traditions and culture, and they help set the stage for an authentic experience at Uncle Julio's. Immerse yourself in an atmosphere rich in culture throughout all our restaurants. Tap or click the images below to discover their importance. And, the next time you visit us, see if you can spot them all.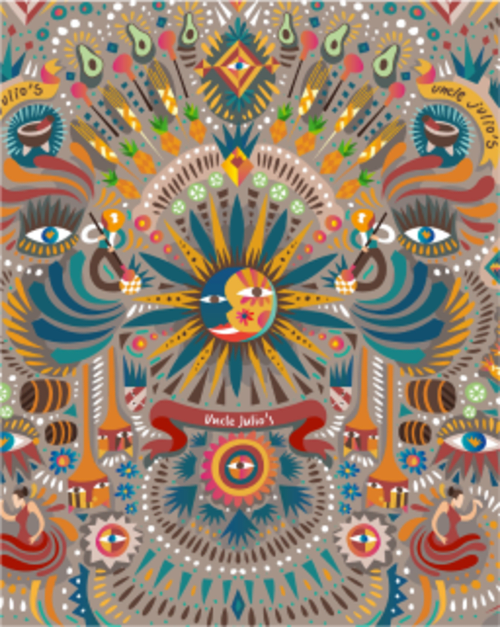 Our Mural
This beautiful work of art was painted by the very talented Mexican artist Claudio Limon. To see more of his work, visit @claudiolimon on Instagram.
Our Mural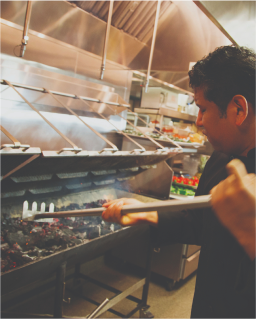 Mesquite Wood
A slow burn makes all the difference. We import natural mesquite wood from Mexico to give our signature mesquite-grilled dishes that bold, unique flavor.
Mesquite Wood
Decor
Our furnishings, inspired by Mexican architecture and art, are as carefully curated as the ingredients in our recipes.
Decor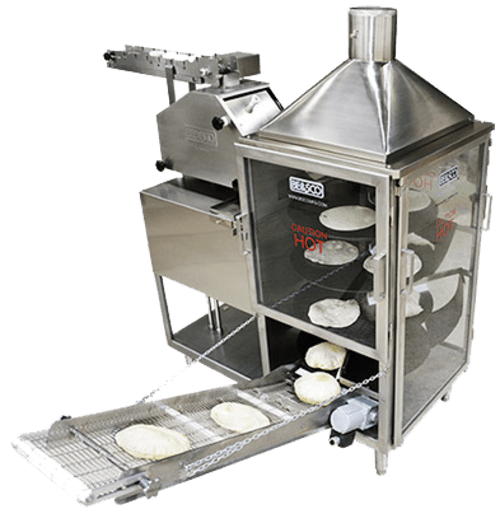 Tortilla Press
We use this machine to press balls of masa dough into round corn tortillas. It is the pro-kitchen version of the classic manual press found in many Mexican households.
Tortilla Press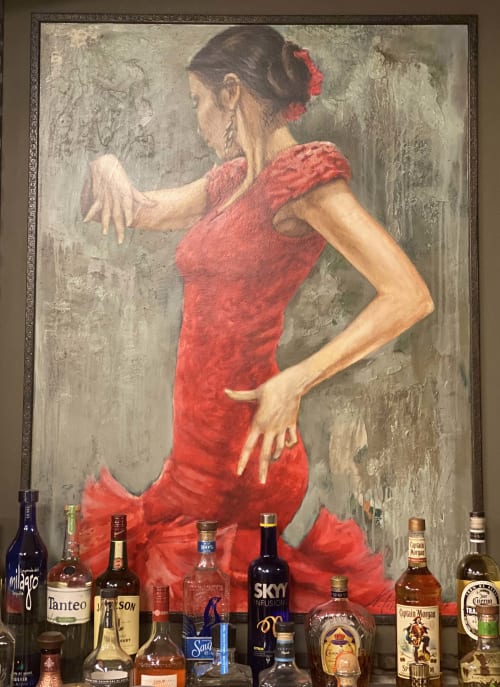 The Lady in Red
We may never know who she really is but legend has it that each year on Día de Los Muertos, her salsa steps can be heard late at night from the kitchen.
The Lady in Red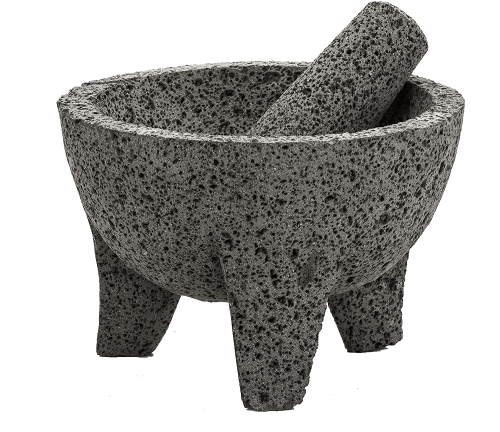 Molcajete
Made of volcanic stone, these traditional Mexican mortars have been used for thousands of years by prehispanic cultures like the Aztecs & Mayans.
Molcajete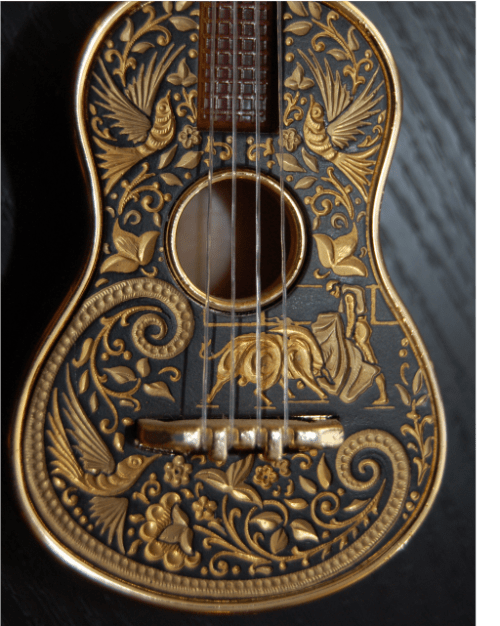 Music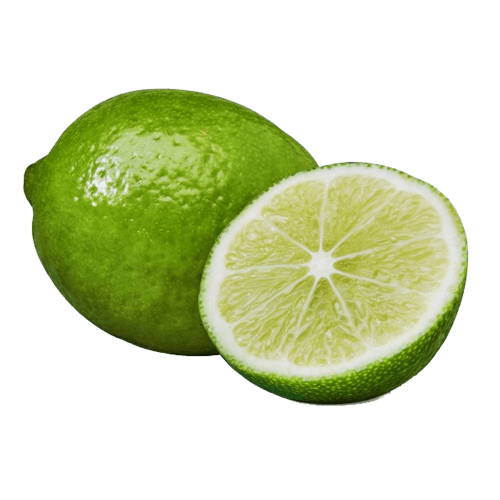 Limes
Mexican limes are widely used in cuisine to offer a vibrant, acidic note to food and drinks. To craft our margaritas, we freshly squeeze more than 500 limes every single day.
Limes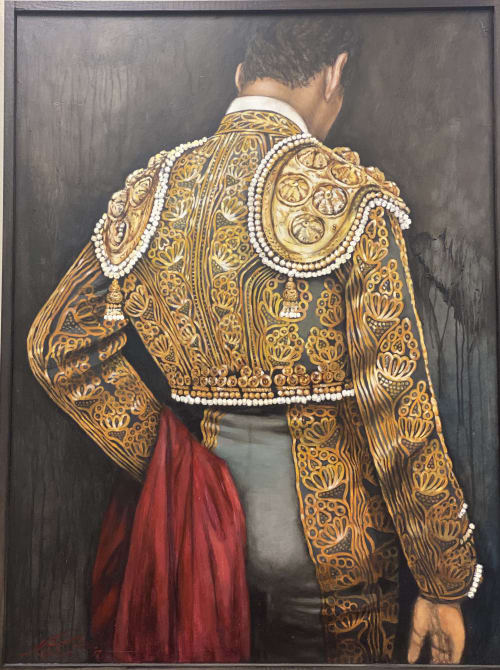 Matador Art
Mexicans Rodolfo Gaona, Armillita, and Carlos Arruza are considered some of the most graceful and daring matadors of the 20th century.
Matador Art
Chocolate Piñata
When you smash a piñata in celebration, you are honoring a Hispanic tradition that is more than 700 years old.
Chocolate Piñata
Celebrating Hispanic Cuisine & Culinary Influence
In this episode of Authentic Inspirations, Chef's Ron Vasquez and Scott Lodal celebrate the people, culture and culinary influence of Mexico. Join us in honoring the many unique and important ways Hispanic heritage inspires us.
Immersive Cultural Experiences
Discover more history, heritage, and accomplishments of Hispanic and Latino Americans by visiting these museums and cultural centers.
Our Hispanic Heritage Month Spotify Playlist
This collection of bolero, salsa, reggaeton, and more of our favorite Hispanic music will keep your feet moving all month long.